Yayoi Kusama
Over the course of her seventy year career, Yayoi Kusama has created a vast body of work across a wide range on media. Her art is characterized by its expression of single-minded repetition, proliferation, and accumulation, manifesting in the recurrent motifs of polka dots, net pattern, or protrusions, said to be the result of the visual and auditory hallucinations she has frequently experienced since childhood.
Since they were first shown, the abstract expression evident in the series "Infinity Nets" (1959-), where net pattern covers the whole surface of the painting, or "Soft Sculpture" (1962-), in which countless numbers of protrusions are sewn onto furniture or boats, has been widely acclaimed in America and Europe as pioneering works of minimalism and pop art. In "My Eternal Soul" (2009-), however, Kusama enters new territory with figurative depictions of human figures and plants. These are also motifs that appear in the work from her childhood. The series, which the artist has described as a "hymn to life," features opposing elements such as life and death, light and shadow, or war and peace.
This exhibition introduces examples of her work from her early period around 1960, when she was based in New York, through to Revelation from Heaven (B) (1993) and Pink Boat (1992), which were exhibited in the Japan Pavilion at the 45th Venice Biennale in 1993, and paintings from her latest series, "My Eternal Soul." Through these examples showing the shifts in her output from the 1960s, when she gained recognition in the New York art scene, to the 1990s, when she was newly appraised internationally, and her most recent work, viewers can decipher the concepts and messages running throughout Kusama's oeuvre.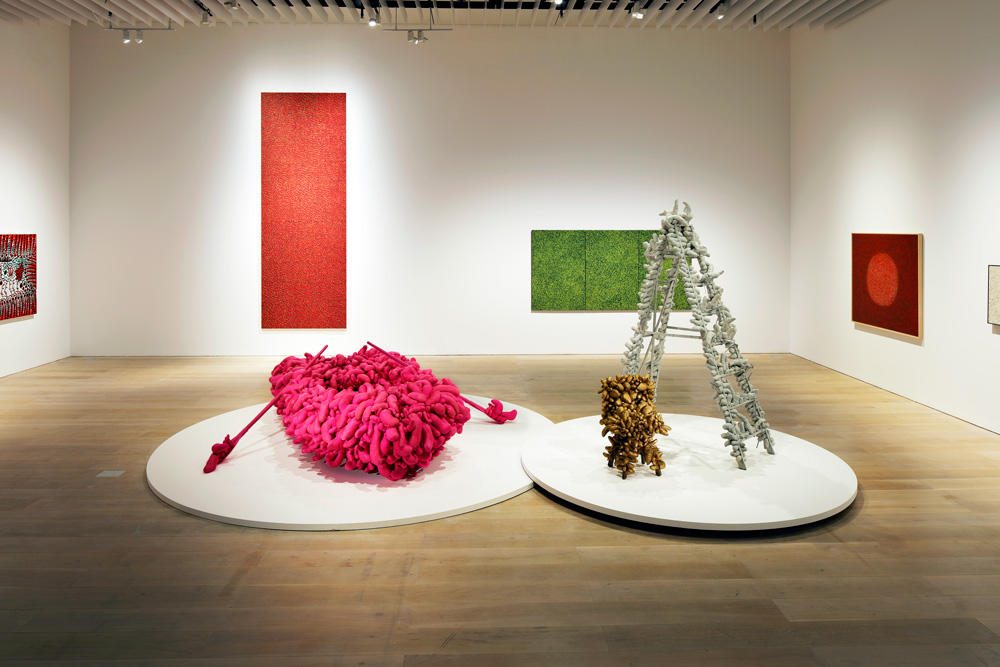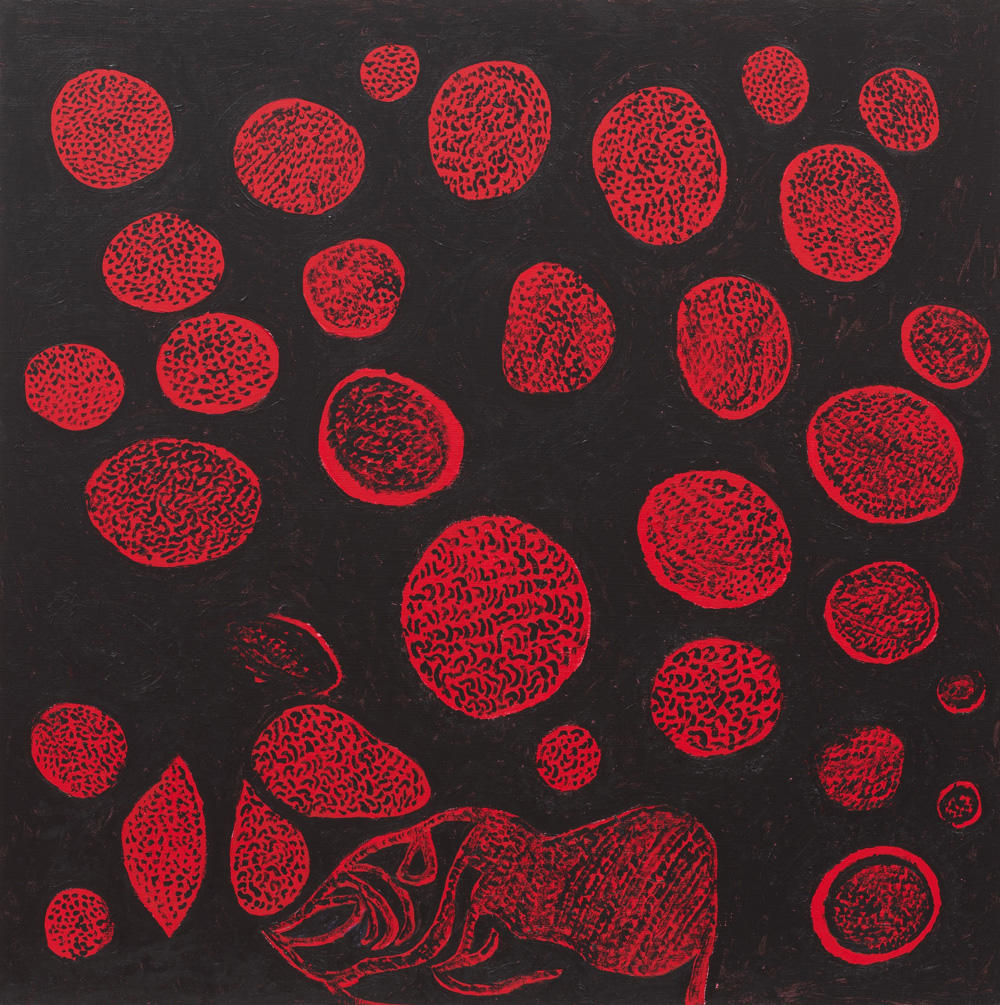 ---
Yayoi Kusama Archives
In the "Artists' Archives" section of the STARS exhibition, chronology of major exhibitions, catalogues, installation-view photographs, exhibition reviews and other materials related to each STARS artist shed light on the international standing of the artist over the decades. The career timelines of the artists presented in the exhibition gallery are also included in the catalogue and it is available from the link below.
Download the career timeline of Yayoi Kusama. (PDF/406KB)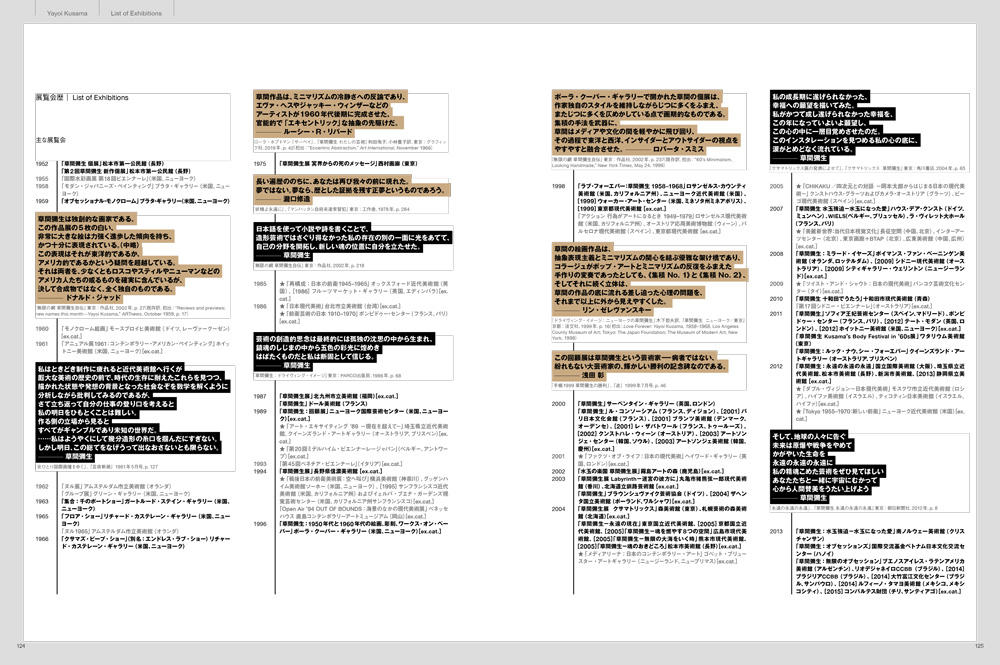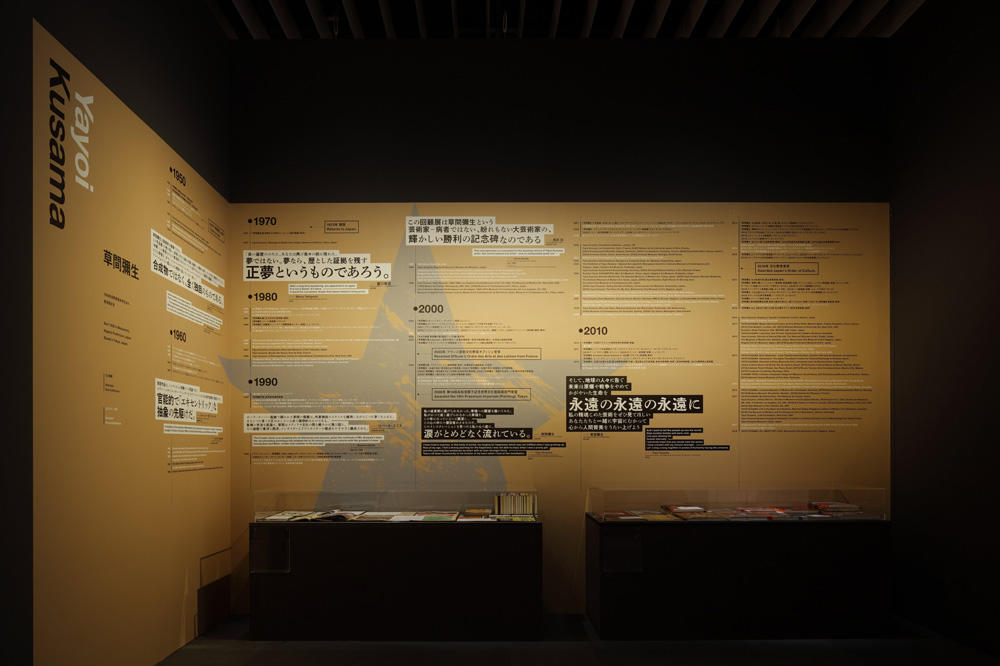 ---
Profile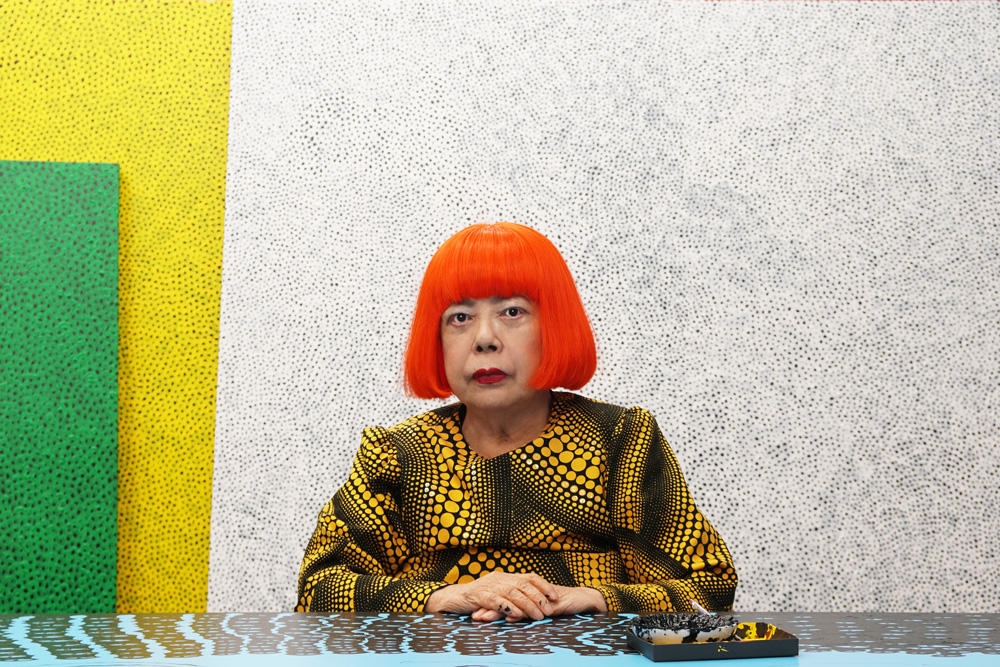 Born 1929 in Matsumoto, Nagano Prefecture. Based in Tokyo. In 1957, Kusama moved to the United States, where she began to exhibit and attract attention for her net paintings, which depicted mesh patterns across the entire surfaces, and soft sculptures whose surfaces were covered with protuberances made of fabric. The sense of repetition seen in these works was influenced by the hallucinations and obsessions that have persisted since her youth, expressing a distinct quality that underlies all of Kusama's art. During the late 1960s, she became the subject of some notoriety for her happenings that also included fashion shows and anti-war protests, going on to become an important fixture on the New York art scene. Even after returning to Japan in 1973, Kusama continued to be active. Since the 1990s, she has exhibited a large number of public artworks and largescale installations, winning enormous popular acclaim for her pop colors and works featuring familiar motifs like pumpkins and flowers. In 1993, she represented Japan by exhibiting at the Japan Pavilion at the 45th Venice Biennale. Starting with Love Forever: Yayoi Kusama 1958-1968, a solo exhibition co-organized by the Los Angeles County Museum of Art and the Museum of Modern Art, New York in 1998, Kusama has been holding large-scale exhibitions all over the world. In 2011- 2012, she held retrospective exhibitions that traveled to four cities in Europe and the United States, including the Tate Modern, London and the Whitney Museum of American Art, New York. In 2016, Kusama was selected as one of TIME's "100 Most Influential People."