Yoshitomo Nara
Yoshitomo Nara has worked with a range of media since the 1980s, including drawing, painting, sculpture, photography, and installation. He started studying at Kunstakademie Düsseldorf in 1988 and would stay in Germany working as an artist until 2000. Upon his return to Japan that year, he had solo shows at the Museum of Contemporary Art, Chicago and Santa Monica Museum of Art, followed by another that toured five art museums in Japan in 2001. Nara is also known for his extensive knowledge and love of music, his collaborations with various other kinds of artists, and his style that transcends pop culture and contemporary art.
In his body of work, in which children and animals are frequently rendered in simplistic, abstract, and misshapen forms, such seemingly conflicting dispositions as affability and the sacred, or innocence and cruelty, are brought into symbiosis and inspire the imagination of the viewer. Recent years have seen Nara produce numerous portraits with a serene, spiritual aura. The solitary protagonists in Nara's work are the mouthpieces of the weak and honest, and thus powerless in society, of those living on the margins or at the borders, and are expressions of a pure heart that continues to survive in a corner of the adult mind. With their depictions of the whereabouts of the soul, the portraits take on an almost primitive form that seems to cut across time.
The exhibits show the changes in the artist's practice since his early period in the 1980s through to 2020, offering a comprehensive experience of Yoshitomo Nara's creative world. In addition to some twenty early works, including fifteen displayed publicly for the first time, there is Voyage of the Moon (Resting Moon) / Voyage of the Moon (2006), a representative installation from the middle period of his career, when he engaged in collaborations and many other activities, large portrait paintings such as the new piece, Miss Moonlight (2020), and items from Nara's own varied collection.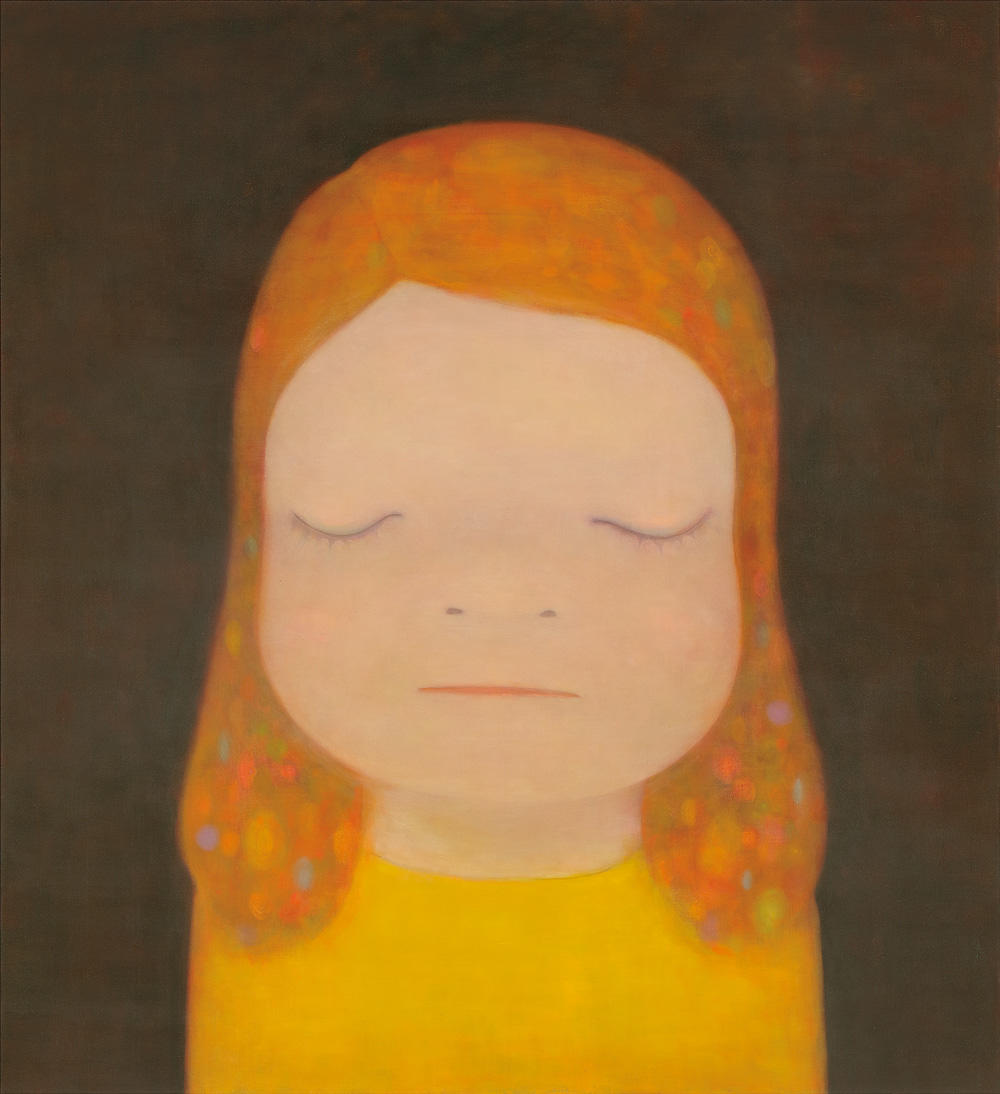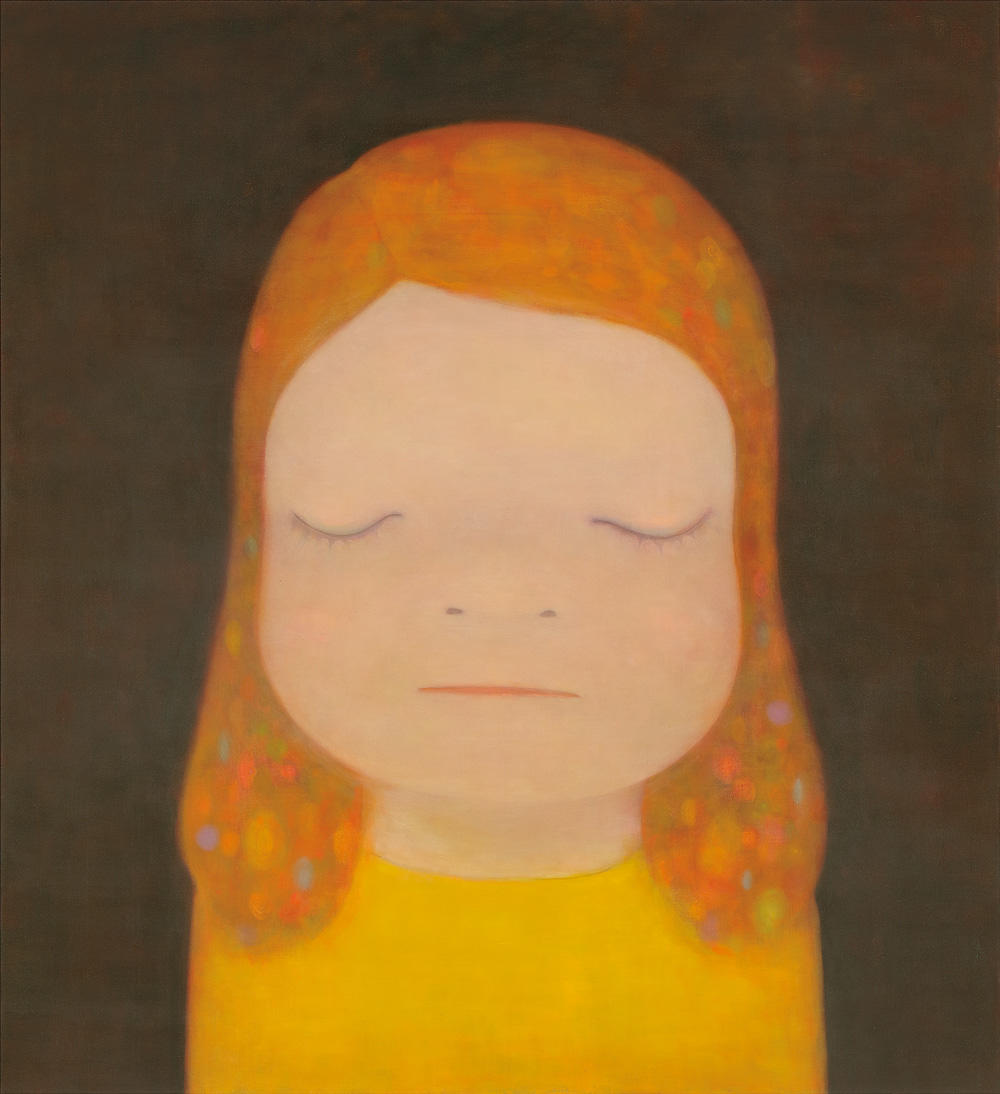 ---
Yoshitomo Nara Archives
In the "Artists' Archives" section of the STARS exhibition, chronology of major exhibitions, catalogues, installation-view photographs, exhibition reviews and other materials related to each STARS artist shed light on the international standing of the artist over the decades. The career timelines of the artists presented in the exhibition gallery are also included in the catalogue and it is available from the link below.
Download the career timeline of Yayoi Kusama. (PDF/393KB)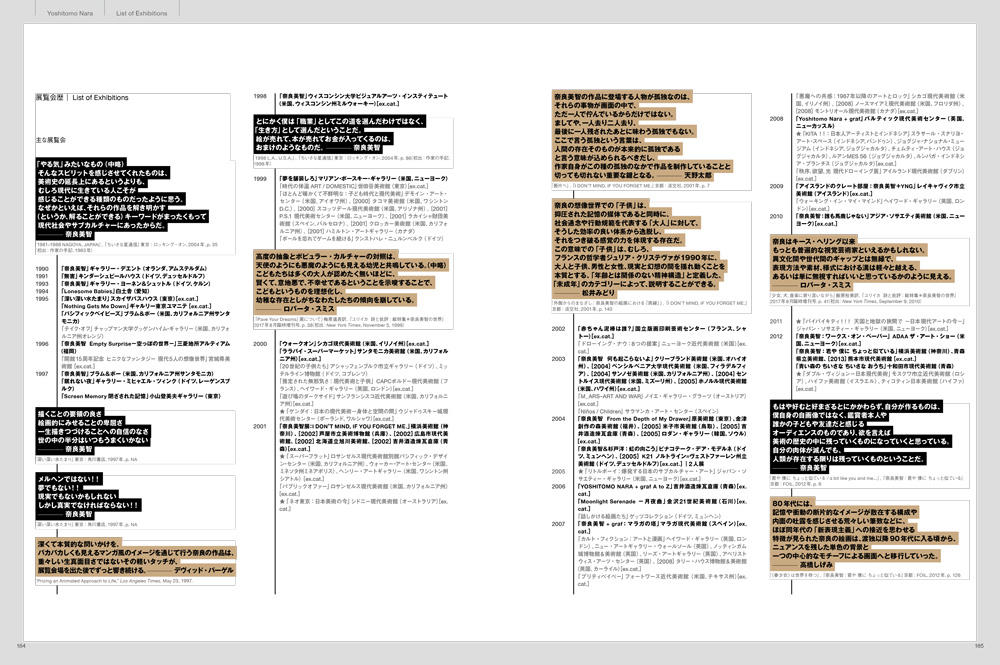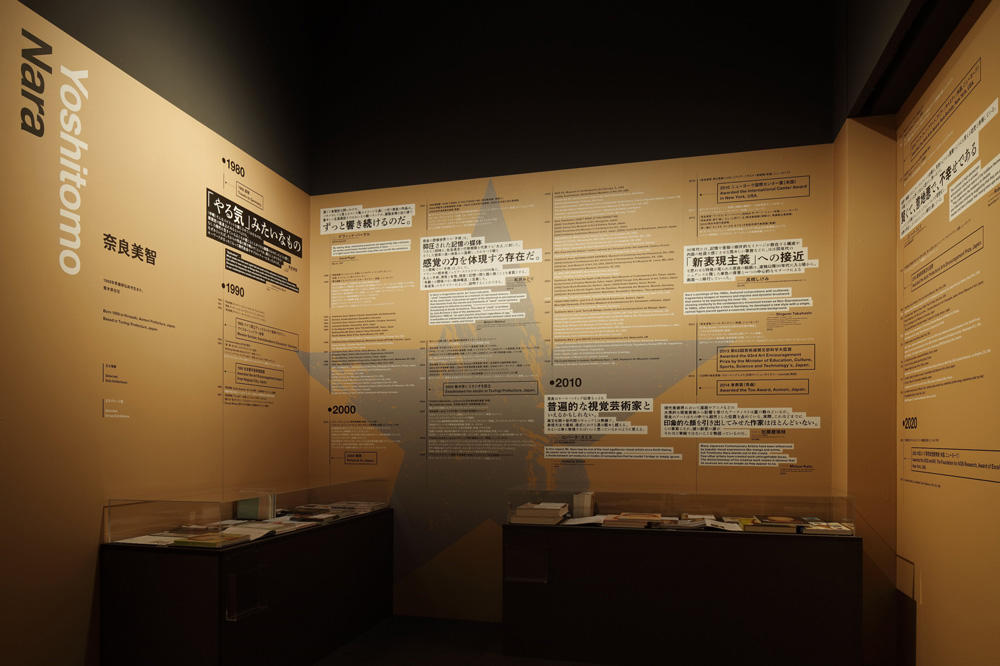 ---
Profile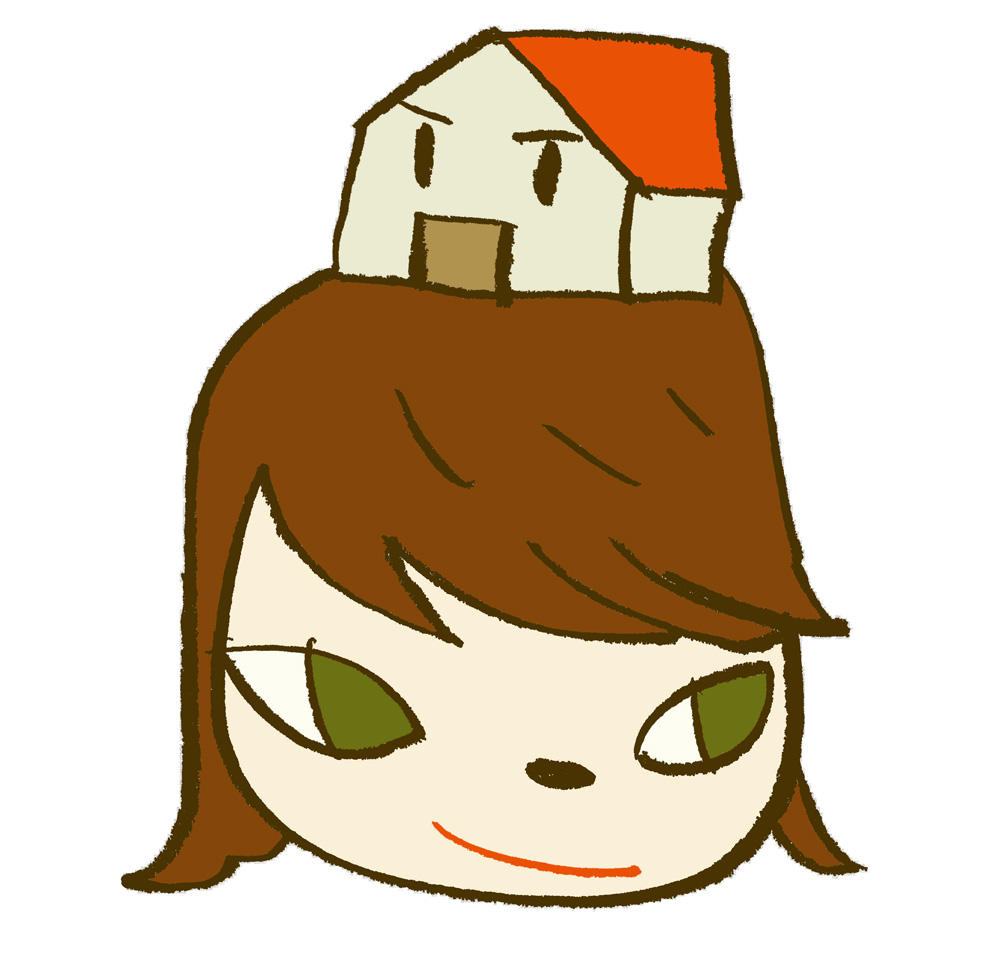 Born 1959 in Hirosaki, Aomori Prefecture. Based in Tochigi Prefecture. Nara works across different media, including drawings, paintings, and sculptures. His works, which frequently feature children as well as animal and plant motifs, bring apparently contradictory personalities - the familiar and the sacred, innocence and cruelty - into coexistence with each other, provoking the imagination of the viewer. While some interpretations of Nara's works see them as embodiments of Japan's kawaii culture, these unstable, powerless protagonists are proxies for those who exist on the margins and boundaries of society, as well as free, unfettered spirits who wish to escape the structures of power and authority. He is also known for his deep knowledge and love of music, and a style that transcends categories by creating connections between pop culture and contemporary art. Nara began his career as an artist in the late 1980s, before moving to Germany where he was based between 1988 and 2000. In 2000, the year he returned to Japan, he held solo exhibitions at the Museum of Contemporary Art, Chicago and the Santa Monica Museum of Art (now the Institute of Contemporary Art, Los Angeles), cementing his reputation in Europe and the United States. In 2001, Nara's first major solo exhibition in Japan traveled to five cities including the Yokohama Museum of Art. The 2000s saw an increasing wave of attention to his work not just in Korea, China, and Taiwan, but also Southeast Asia, culminating in a solo exhibition at the Asia Society Hong Kong Center in 2015. Acclaim for Nara's work has been mounting in recent years: planned for 2020 are a large-scale solo exhibition at the Los Angeles County Museum of Art, as well as a solo exhibition at the Dallas Contemporary in 2021.