Exhibition-Related Learning Programs
A series of talks by STARS participating artists along with various online programs (as part of "LEARNING ONLINE" under "MAM Digital") are currently in planning. Check the website for the latest information and updates.
Inquiries: Learning, Mori Art Museum
E-mail:  
---
"STARS Discount for Students"
Mori Art Museum will be running a discount campaign, showing support to students whose lifestyles have changed dramatically due to the proliferation of COVID-19 pandemic.
All students are granted 50% off admission discount during the campaign period. Take advantage of the opportunity and make an actual visit to the Museum and experience the power of the STARS artists first-hand!
"STARS Discount for Students" for a Limited Period
Discount Rate:

Students (University/Highschool) 1,300 yen → 650 yen
* Students are those in high school, university, college, graduate school etc.

Period:

Monday, September 21 - Saturday, October 31, 2020
A Message of Support from the Director
For the STARS exhibition, our goal was not only to show the representative works of six superstars, but to show how they have grown in international recognition, and what their respective career paths have been like - hence our catchphrase: "STARS ARE NOT MADE OVERNIGHT!" Amidst the global COVID-19 pandemic that has caused us to slow down and brought about this great uncertainty as to what the future holds, we believe that the careers and lives of these six artists who have devoted many long years and now enjoy global acclaim for their work will provide valuable clues for the way we live life to the students who come to visit. We hope that you will feel the power of these artists as to get inspired and recharged by your experience here.
Kataoka Mami
Director, Mori Art Museum
---
Exhibition Catalogue
Essays by:
Kataoka Mami (Director, Mori Art Museum)
Kondo Kenichi (Senior Curator, Mori Art Museum)
Tsubaki Reiko (Curator, Mori Art Museum)
Tokuyama Hirokazu (Associate Curator, Mori Art Museum)
Yahagi Manabu (Assistant Curator, Mori Art Museum)
Nanjo Fumio (Senior Advisor, Mori Art Museum)
Alexandra Munroe (Senior Curator, Asian Art and Senior Advisor, Global Arts, Solomon R. Guggenheim Museum; and Interim Director, Curatorial Affairs, Guggenheim Abu Dhabi Project)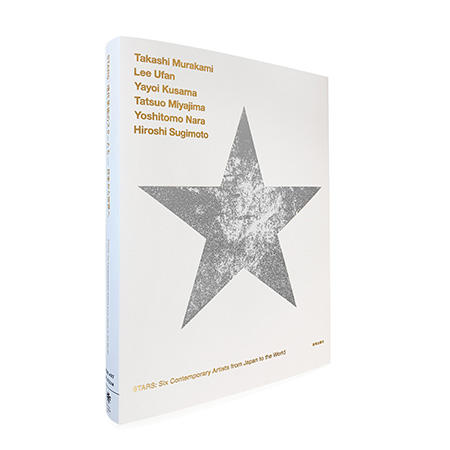 Size: A4 variation (28.2 x 21 cm)
Number of Pages: 328 pages
Languages: Japanese-English bilingual
Price: 3,300 yen (incl. tax)
Date of Issue: September 20, 2020
Edited & Published by: Mori Art Museum and Bijutsu Shuppan-Sha Co., Ltd.
Inquiries: Mori Art Museum ShopTel: +81-(0)3-6406-6118
---
Audio Guide
A web-application STARS audio guide is available for the Museum visitors. This audio guide includes a series of artist interviews and introduces the exhibited works in the exhibition.
* Accessible only at the venue (Museum).
* As the guide is via web application, visitors are requested to bring and use their own devices (e.g. smartphones, tablets) and earphones.
* Neither devices nor earphones are available for rent.
Number of Tracks: 14
Length: Approx. 30 min.
Available in: English/Japanese
Rental Fee: 500 yen (incl. tax)
Yayoi Kusama's audio recording is courtesy of The Asahi Shimbun Company.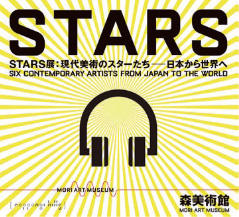 ---
Goods and Merchandise
A number of exhibition original goods and merchandise created by the STARS artists are available for purchase at the Mori Art Museum Shop. More items that are sure to please the fans of these artists will keep coming. Here is a sample of some of what's available.
■ Takashi Murakami
"Fujiyama-chan" by Usaburo Kokeshi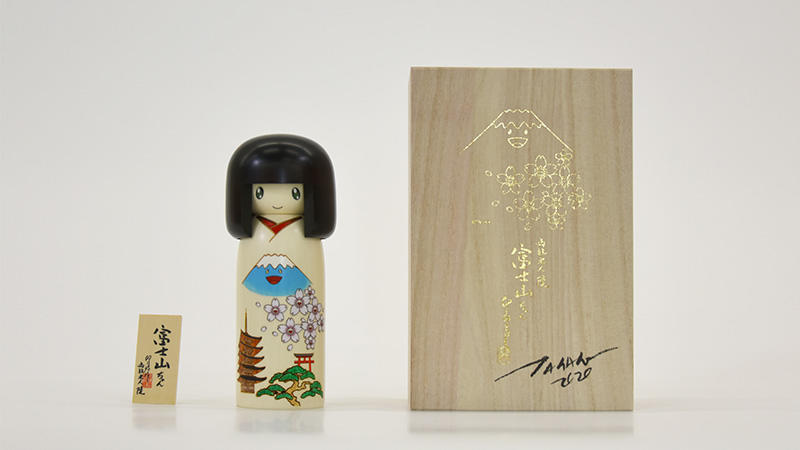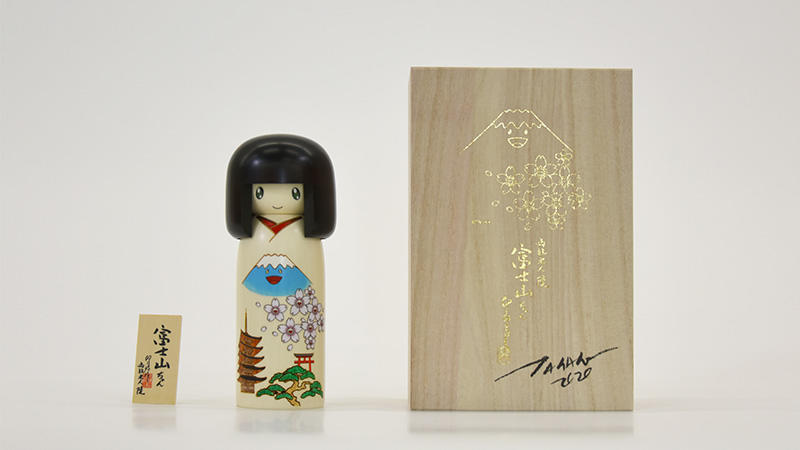 This is an original kokeshi doll made specifically for the STARS exhibition, through collaboration with the Usaburo Kokeshi Studio located at the foot of the eastern slope of Mt. Haruna and Takashi Murakami. The idea for this kokeshi doll was inspired by Cherry Blossom Fujiyama JAPAN, the large-scale painting approximately 20 meters wide created for this exhibition.
Size: approx. 18 cm
Price: 66,000 yen (incl. tax)
* Only 1,000 available.
* Includes signed paulownia wood box with original-style wrapping. Numbered serially.
Super Premium! First sales period now set for the limited quantity of 1,000 kokeshi dolls, produced in collaboration with Usaburo Kokeshi and Takashi Murakami!
First sales period
Three days only: September 1-3 (Tue-Thu)
- Only 198 dolls will be sold on each day (limited to one per person).
- Those visiting the Mori Art Museum Shop must have a Mori Art Museum admission ticket (admission tickets available only for designated dates and times; advance booking required).
- Upcoming sales dates are still undecided.
- Please understand that discount benefits for holders of annual passports, individual MAMC memberships and premium passports, etc. will not be applicable for this particular purchase.
■ Lee Ufan
"Ikkyu" Mug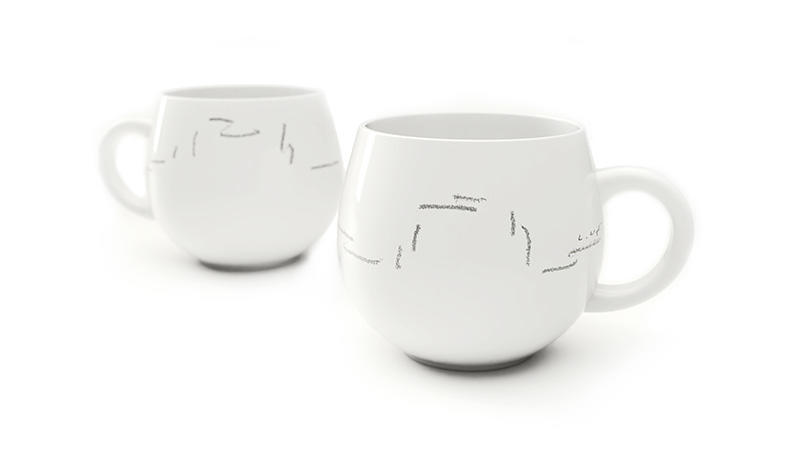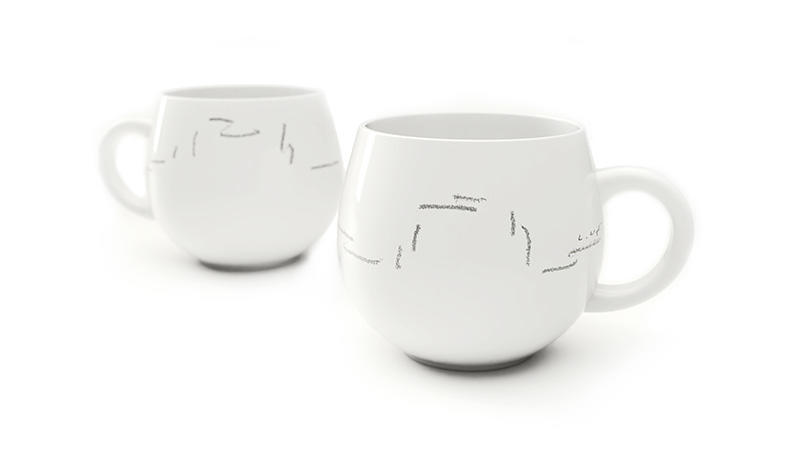 This bone china mug with a beautiful rounded shape evokes a special feeling with an "Ikkyu" design drawn by Lee Ufan. The idea behind the design was for people to "take a break while holding it in their hands."
Size: 84 mm (height) x Φ95 mm (diameter)
Fluid capacity: 360 cc (when filled to the 7/10th mark)
Price: 4,950 yen (incl. tax)
On sale from: the latter part of October 2020 (TBD)
■ Yayoi Kusama
"WOMEN WAIT FOR LOVE, BUT MEN ALWAYS WALK AWAY" Plate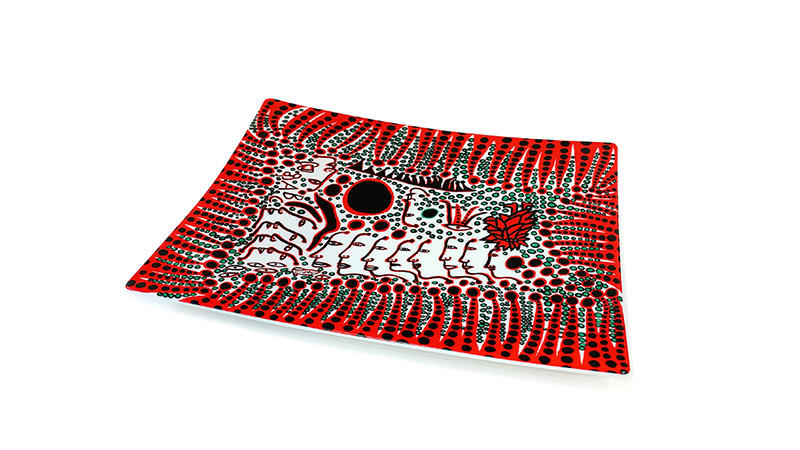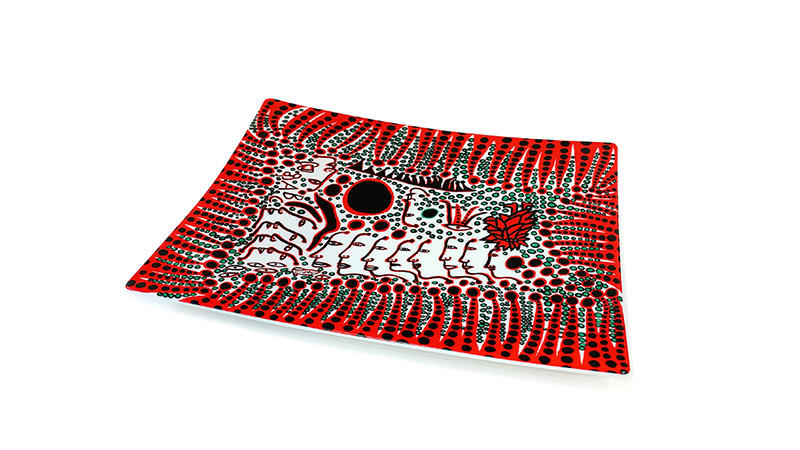 This is a square plate containing a painting in STARS exhibition from her latest painting series "My Eternal Soul" entitled WOMEN WAIT FOR LOVE, BUT MEN ALWAYS WALK AWAY (2009). This beautiful plate is made of bone china, with a soft whiteness and translucency.
Size: 260 x 206 mm
Price: 14,300 yen (incl. tax)
On sale from: the latter part of September 2020 (TBD)
■ Tatsuo Miyajima
Temperature-sensitive glass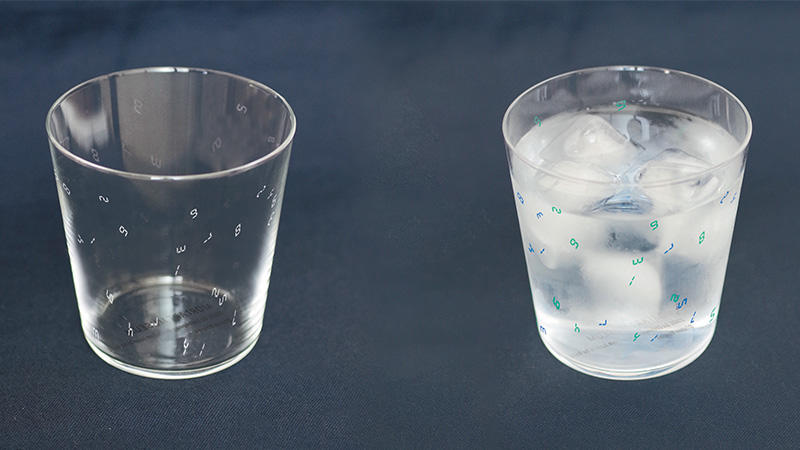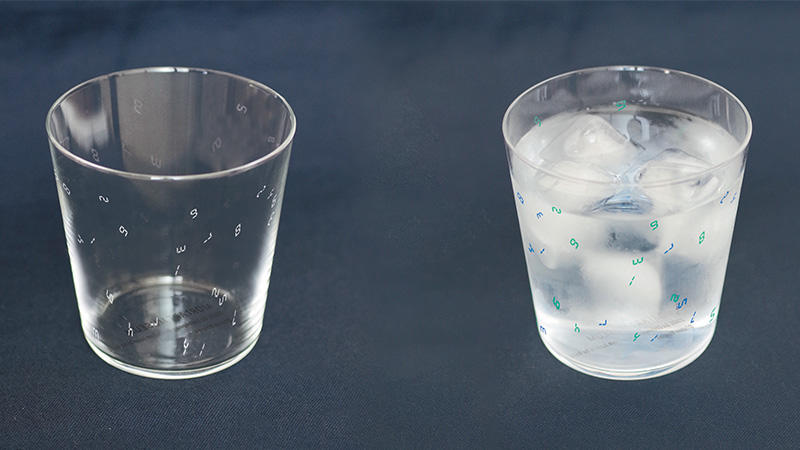 Tatsuo Miyajima is known for his works that use digital counters made of LEDs to depict the numbers 1 through 9. The novelty available from his exhibit this time is a glass with a scattered pattern of digital numbers. The numbers change color when the glass is filled with water, with green and blue colors that become more vivid and seem to float off the glass.
Size: 85 mm (height) x Φ83 mm (diameter)
Fluid capacity: 300 ml
Price: 1,980 (incl. tax)
On sale from: the latter part of September 2020 (TBD)
■ Yoshitomo Nara
"Miss Moonlight" and "The Little Star Dweller" Jigsaw Puzzles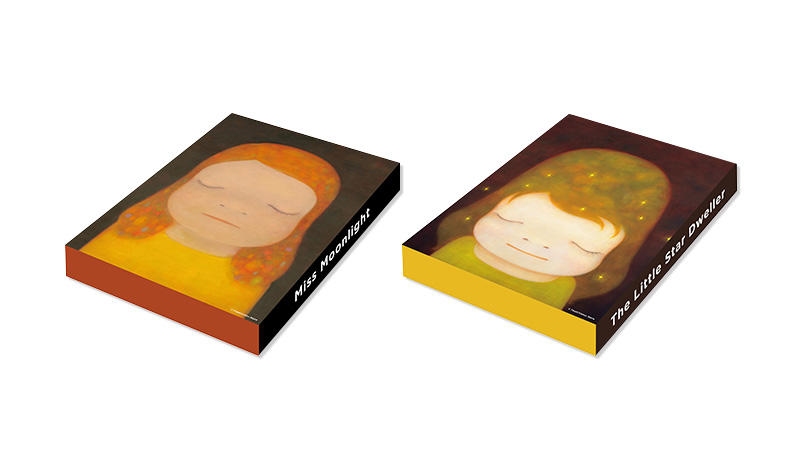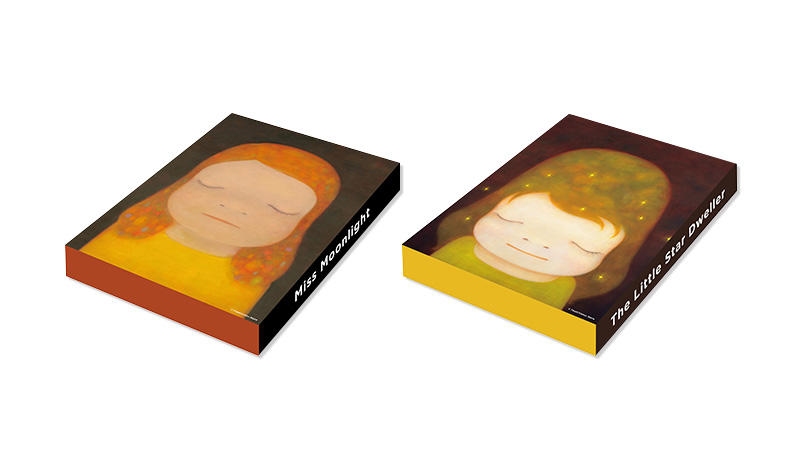 These jigsaw puzzles feature designs from Yoshitomo Nara's work in the exhibition, Miss Moonlight (2020, new) and The Little Star Dweller (2006)*. The puzzles are challenging to put together, each containing 1,000 pieces. With each additional piece, you will become more familiar with the gentle visage of the girls portrayed in Nara's works, and enjoy the feeling of achievement once the puzzle is done.
* The Little Star Dweller is not included in the exhibition.
Size: 735 x 510 mm
Price: 3,850 yen (incl. tax)
On sale from: the first part of October 2020 (TBD)
■ Hiroshi Sugimoto
"DANGER - HIGH VOLTAGE" Umbrella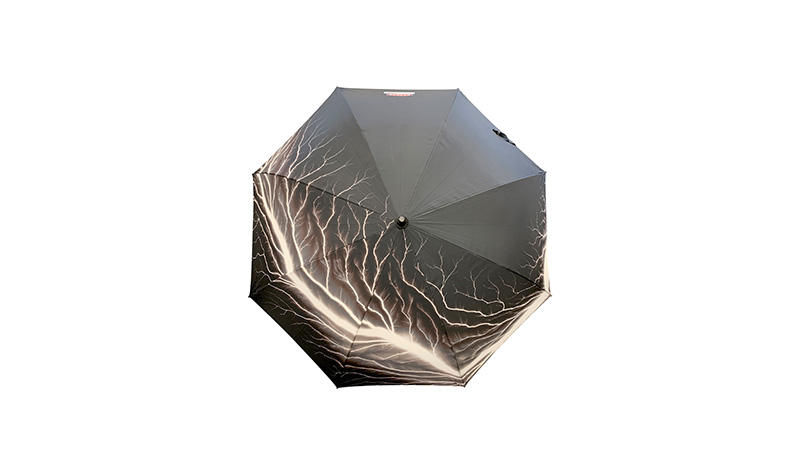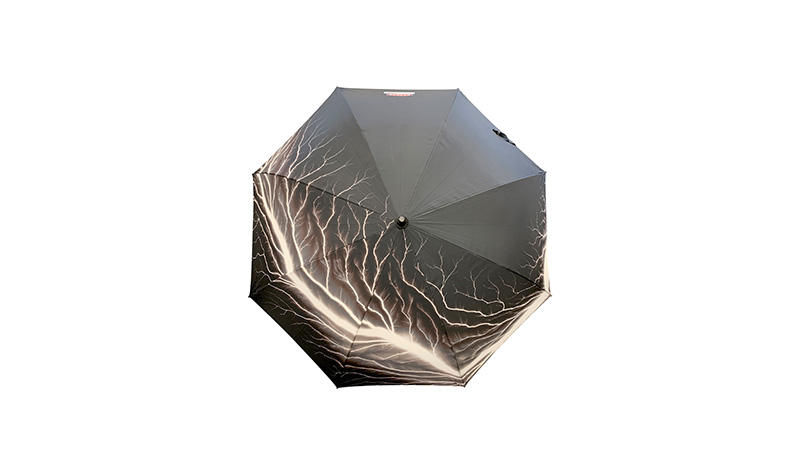 An umbrella decorated with a striking flash of lightning that tears through the jet-black night sky. The motif used for this umbrella is the work* of Hiroshi Sugimoto's "Lightning Fields" series, which was created by artificially generating a flash of lightning and discharging it on a photolithography plate.
* "Lightning Fields" series is not included in the exhibition.
Size: 650 mm
Price: 8,800 yen (incl. tax)
On sale from: the first part of October 2020 (TBD)
---
We are now offering a colorful lineup of original goods and merchandise for purchase by popular demand. The lineup also includes a wide range of products that are reasonably priced, so be sure to purchase one of these items to commemorate your visit to the exhibit.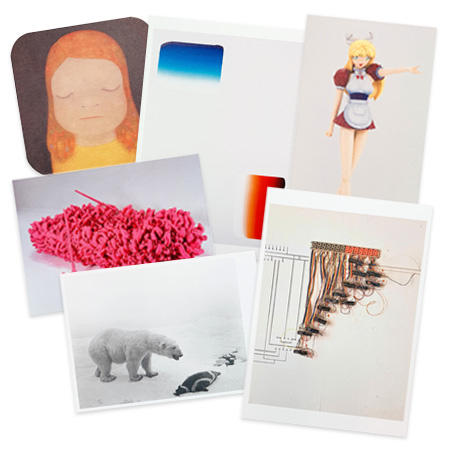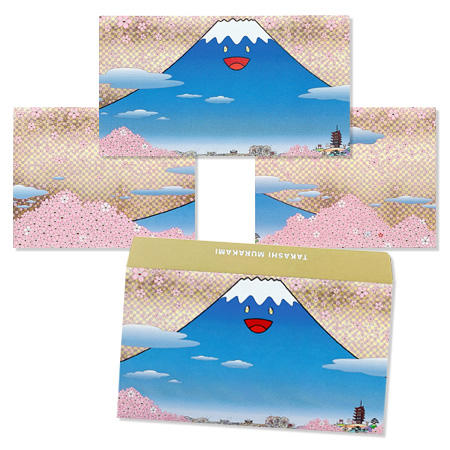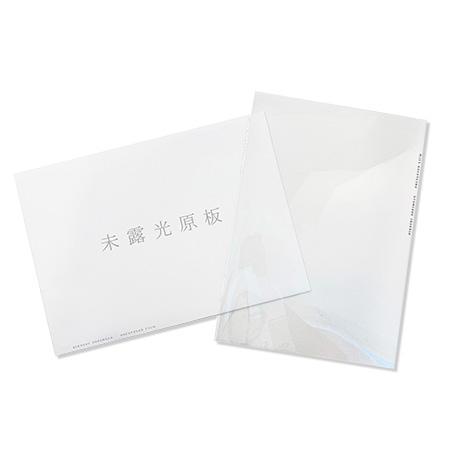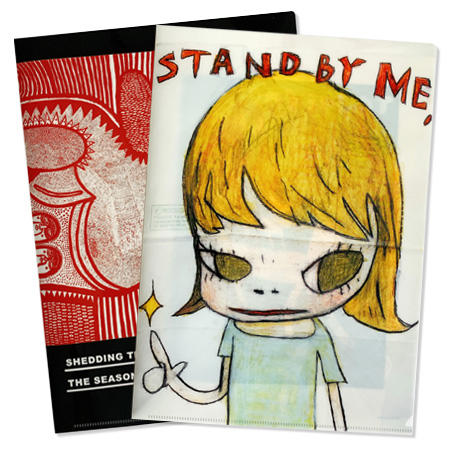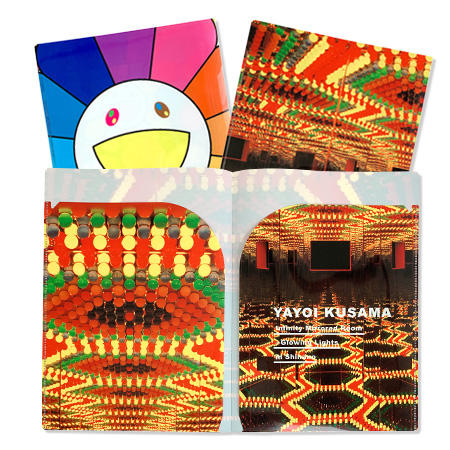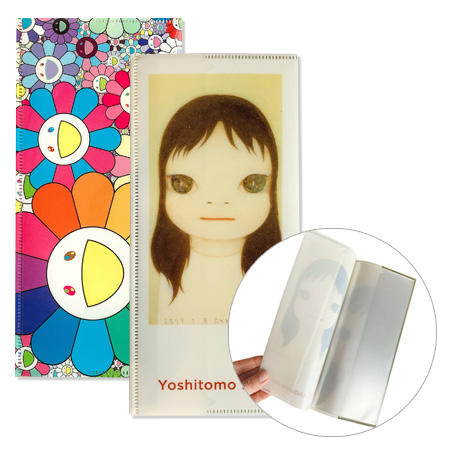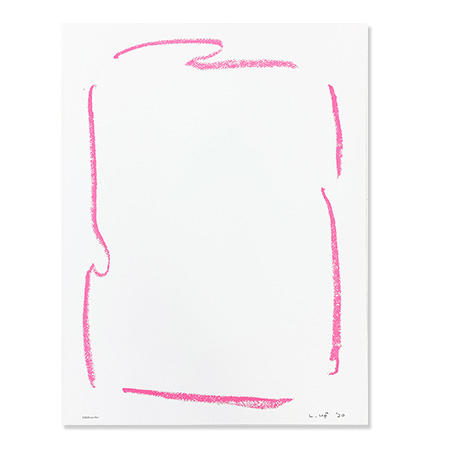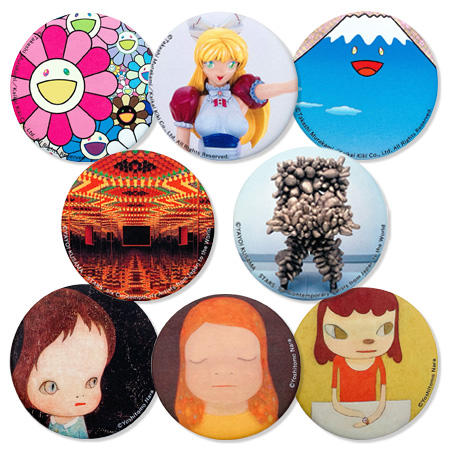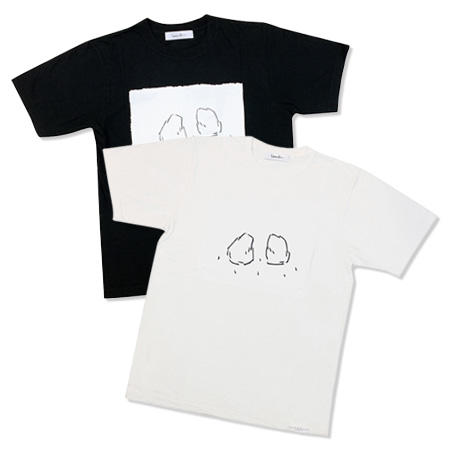 Inquiries: Mori Art Museum Shop
Tel: +81-(0)3-6406-6118
E-mail